Anatomy of a Psycho - VHS, DVD, DVD-R
a.k.a. Jovenes sin Conciencia

GET THIS MOVIE ->


(opens new window)
---
Directed by Boris Petroff (as Brooke L. Peters)
Written by Don Devlin, Jane Mann, & Larry Lee (allegedy Edward D. Wood, Jr.)
---
Wood regulars
none

Additional cast
Russ Bender
Ronnie Burns
Don Devlin
Darrell Howe
Pamela Lincoln

---
Plot
Troubled youth Mickey (Burns) has a hard time coming to grips with his brother's life of crime. Following his brother's conviction for murder and subesquent execution, Mickey goes on a murderous path of vengeance against those he holds responsible. When he learns that his sister Pat (Lincoln) has become engaged to the son of the man who fingered his brother, his mission heads towards its deadly conclusion...
---
'Wood'-ness
David C. Hayes proposes this film as Ed's in his book Muddled Mind: The Complete Works of Edward D. Wood, Jr. There is no corroborating evidence of this, however.

The film itself is typical JV fare, with a few of the plot twists that Ed was so fond of. The dialogue is not particularly Woodian, but this could potentially be explained by the fact that at best it is a collaboration.

The characters are typical of Ed, though the lack of any Angora is a definite negative.

The single best textual piece if evidence for Ed's authorship is the use of the phrase "got me sore" as in "Aww, he got me sore." This same phrase is used in Jail Bait and has a particularly Woodian ring to it.

Another Ed connection is the fact that some of the music used in Anatomy of a Psycho is the same as music used in Ed's seminal film, Plan 9 From Outer Space. This is not as significant as it first may seem, as all music in Plan 9 and Anatomy was publicly available for anyone to use.

As it is, Anatomy of a Psycho is a solid JV title in and of itself, but for Ed fans has little in the way of appeal.
---
Best Line
to be determined
---
File Under
Apocrypha, Crime
---
VIDEO RELEASES
ANATOMY OF A PSYCHO
More readily available from specialty video outlets, Anatomy of a Psycho has had only a few major releases over the years..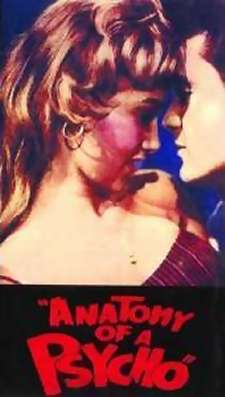 This is a VHS release from IS Filmworks.
---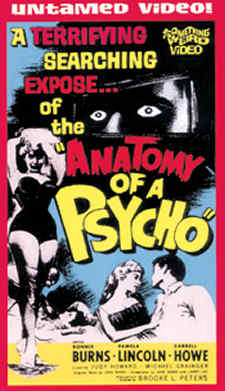 This is the Something Weird VHS release.

It is still available.
---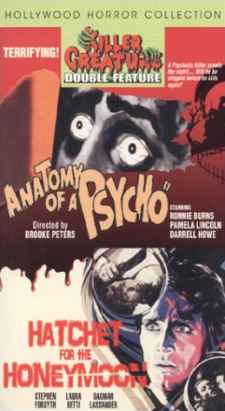 This is a VHS release from Madacy.

It is a double feature and also contains Hatchet for the Honeymoon.


---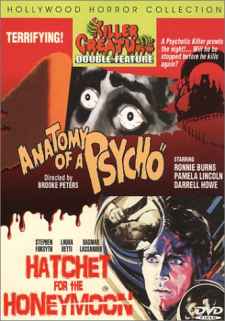 This is the DVD release from Madacy, containing Anatomy of a Psycho as well as Hatchet for the Honeymoon.

This DVD also contains some trailers and a Betty Boop short that play in sequence as part of a "drive-in" type program.

The image and sound are good, although some players may have difficulty with the clunky menu screen.

PROS: Inexpensive. Extra material.
CONS: Poor interface.


---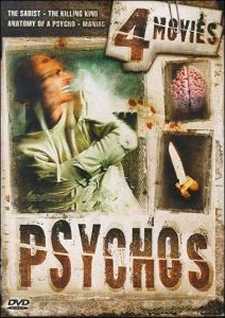 A box set containing two DVDs with two movies on each. One is Anatomy of a Psycho.


---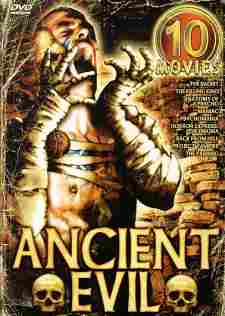 This is a collection of 10 horror titles that includes Anatomy of a Psycho.
---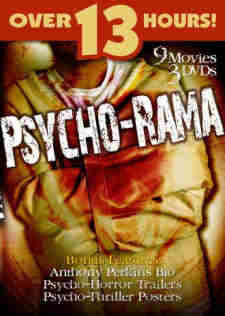 Another collection featuring Anatomy of a Psycho.
---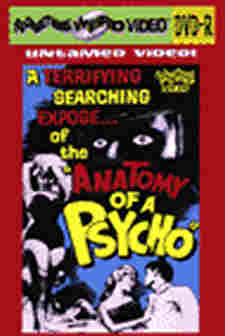 This is the DVD-R release from Something Weird.
---
JOVENES SIN CONCIENCIA
i.e. "Juvenile without Conscience"

This is the South American title for Anatomy of a Psycho. I can find no video releases under this title.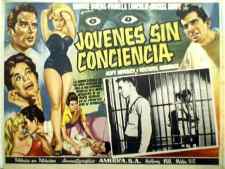 Here is a Mexican Lobby Card
---
---
All images © their respective owners.
Images are used for review purposes only.

All other content, including (but not limited to): text, html & original graphics are © Philip R. Frey