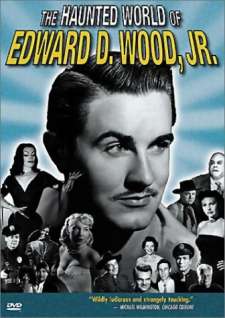 This is the DVD release of The Haunted World of Edward D. Wood, Jr.

In addition to Haunted World's extras, it features a full audio commentary for Crossroads of Laredo.

PROS: Lots of extras in addition to Crossroads of Laredo.
CONS: If you are not interested in Haunted World it can be pricy for just Crossroads.