Hot Ice
a.k.a. Timanttikeikka

SEARCH EBAY FOR THIS MOVIE (opens new window)
---
Directed by Stephen Apostolof
Written by Stephen Apostolof
Assistant Director - Edward D. Wood, Jr.
---
Wood regulars
Forman Shane

Additional cast
Patti Keyy
Teresa Parker

---
Plot
Married thieves on the run land in a ski resort and plot to continue their crime spree.
---
'Wood'-ness
Ed has been credited as a writer or co-writer in many filmographies, but Apostolof has denied that Ed worked on the script for this film. Ed *is* credited as Assistant Director, so his involvement is clear and Hot Ice belongs in the filmography.

According to reader Eugene Grobbelaar (whose plot synopsis is the basis for the above) states that the film is actually quite entertaining for an Apostolof film and at least his copy contains none of the trademark sex scenes that normally mark Apostolof's films. This may be why Apostolof didn't use his normal "A.C. Stephen" pseudonym for Hot Ice.
---
Best Line
unknown
---
File Under
Crime
---
VIDEO RELEASES
HOT ICE
This video has only been released under this name.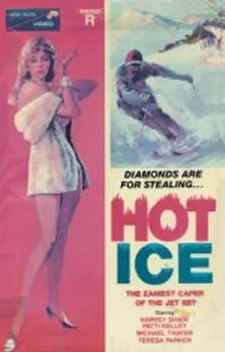 This is the only mass market release of Hot Ice I have found on home video.

It is from Nite-Flite.
---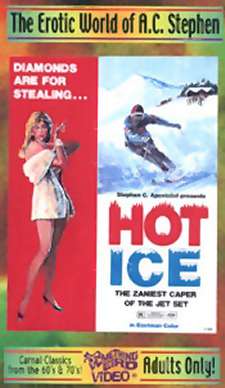 This is the current version of Hot Ice from Something Weird.
---
OTHER ALTERNATE TITLES
The following are additional International titles that I have currently found no releases for. If you have any releases under any of these titles, please contact me.


---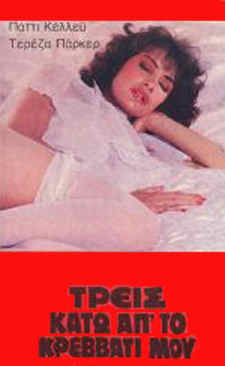 TPEIΣ KATΩ AN' TO KPEBBATI MOV (Greece)

This is a Greek VHS release.


---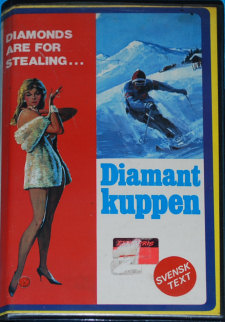 Diamant Kuppen (Sweden)

This is a Swedish VHS release.


---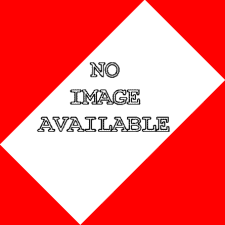 Timanttikeikka (Finland)
"The Heist"


---
---

All images © their respective owners.
Images are used for review purposes only.

All other content, including (but not limited to): text, html & original graphics are © Philip R. Frey