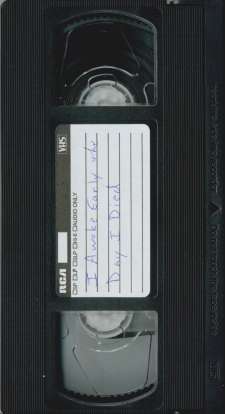 This, the original edit of I Awoke Early The Day I Died, was only released on VHS by RavenStar Video Productions, the company behind it.

An e-mail to the director (and $10) yielded the video at left.

The original distribution Web Site for I Awoke has been given over to paid links, and this version is apparently no longer available. The only available version is the DVD listed below.