Screwed
a.k.a. Dumm gelaufen - Kidnapping für Anfänger
a.k.a. Les Embrouilles de Will
a.k.a. Em Maus Lençóis
a.k.a. Jodidos
a.k.a. Miss Grippe-sou
a.k.a. Reventado
a.k.a. Screwed - pulassa

SEARCH EBAY FOR THIS MOVIE (opens new window)
---
Directed by Scott Alexander & Larry Karaszewski
Written by Scott Alexander & Larry Karaszewski
---
Wood regulars
Edward D. Wood, Jr. (archive footage) (Obviously. He'd been dead for 22 years. -ed.)

Additional cast
David Chappelle
Danny DeVito
Sherman Helmsley
Norm Macdonald
Elaine Stritch

---
Plot
A put-upon chauffer Willard Fillmore (Macdonald) concocts a scheme to get even with his mean employer, Miss Virgina Crock (Stritch). With the help of his best friend, Rusty P. Hayes (Chapelle) he kidnaps his employer's dog in order to ransom it for a lot of money. When she mis-interprets the ransom note, she thinks it's Willard who's been kidnapped. Willard and Rusty then convince a disgusting employee from the morgue, Grover Cleaver (DeVito) to help them try and resolve the situation.

'Hilarity' ensues.
---
'Wood'-ness
Move along. Move along. No Ed to see here. Just Glen or Glenda on the TV as the channel is flipped.
---
Best Line
N/A
---
File Under
Apocrypha, Comedy, Crime, Posthumous
---
VIDEO RELEASES
SCREWED
Screwed is readily available on home video in a number of formats.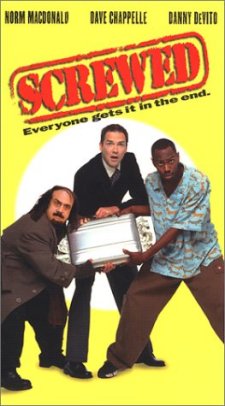 This is the standard VHS release of Screwed.
---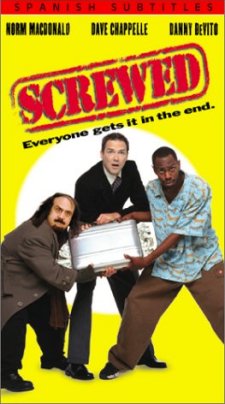 This one has Spanish subtitles.
---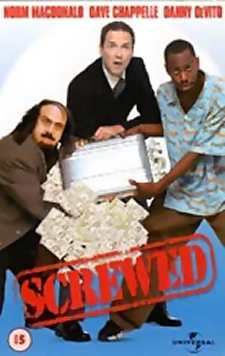 This is apparently the UK VHS release.
---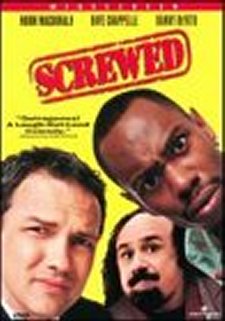 This is the U.S. DVD release of Screwed.
---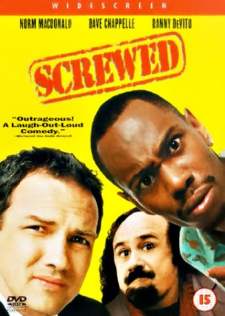 This is the UK DVD release.
---
This is a release on VCD, most likely from Europe.
---
DUMM GELAUFEN - KIDNAPPING FUR ANFANGER
This title roughly translates from the German as "Stupidly run - Kidnapping for beginners".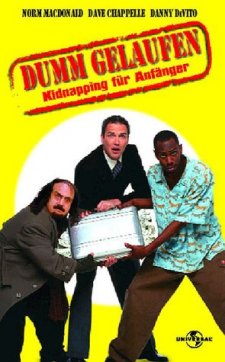 The German VHS release.
---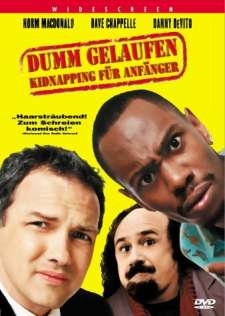 The German DVD.
---
LES EMBROUILLES DE WILL
French title that translated reads "The Muddles of Will".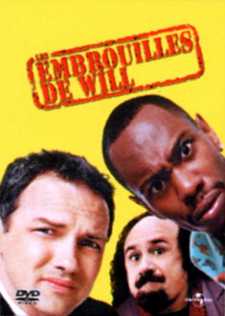 The French DVD release.

It is apparently full screen.
---
OTHER ALTERNATE TITLES
The following are additional International titles that I have currently found no releases for. If you have any releases under any of these titles, please contact me.


---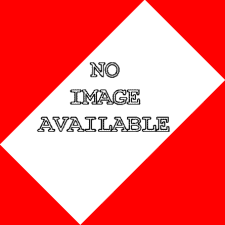 Em Maus Lençóis (Brazil)
"In Bad Sheets"

Jodidos (Argentina)


Miss Grippe-sou (French Canada)
"Miss Skinflint"

Reventado (Spain)
"Burst"

Screwed - pulassa (Finland)
"Screwed - crisis"


---
---

All images © their respective owners.
Images are used for review purposes only.

All other content, including (but not limited to): text, html & original graphics are © Philip R. Frey