The Sinister Urge - VHS, DVD, DVD-R
a.k.a. The Young and the Immoral
a.k.a. Sinister Sex
a.k.a. Hellborn

SEARCH EBAY FOR THIS MOVIE (opens new window)
---
Directed by Edward D. Wood, Jr.
Written by Edward D. Wood, Jr.
---
Wood regulars
Carl Anthony
Conrad Brooks
Kenne Duncan
Harvey B. Dunn
Duke Moore
Edward D. Wood, Jr.

Additional cast
Dino Fantini
Jeanne Fontaine
Reed Howes
Fred Mason

---
Plot
Lieutenant Matt Carson (Duncan) and Sergeant Randy Stone (Moore) are on the trail of a murderer with connections to the smut picture racket. All signs point to someone connected to the operation run by Gloria Henderson (Fontaine) and filmmaker Johnny Ryde (Anthony). The most obvious suspect is Henderson's henchman Dirk Williams (Fantini) who goes crazy whenever he sees smut.
---
'Wood'-ness
The Sinister Urge is the end of the classic Ed Wood era. It is the last time he directs regulars like Carl Anthony and Kenne Duncan (although Duke Moore would return one last time for Take It Out In Trade). It is also the last time he worked with his longtime cinematographer William C. Thompson.

The dialogue is typically Woodian and the performances are par with his other films.

This is the film where Ed's reputation for recycling film material comes from, as an entire fight scene featuring Ed and Conrad Brooks is taken from footage shot for the unfinished Hellborn and had already been used in Night of the Ghouls (although that was unreleased at the time).

The sex and nudity is minimal compared to Ed's later collaborations with A.C. Stevens and not enough to put off those who dislike soft-core pornography.

The Sinister Urge is a must have for Ed fans.
---
Best Line
"Taxpayer, the smut picture racket is worse than kidnapping or dope peddling." - Lt. Matt Carson
---
File Under
Crime, Ed Acting, Transvestitism
---
VIDEO RELEASES
THE SINISTER URGE
The most commonly known title for this film. It has, nonetheless, seen little in the way of mass market releases, mostly available from specialty houses.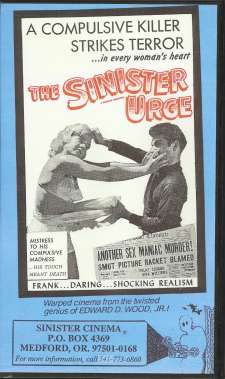 This is the version from Sinister Cinema.
---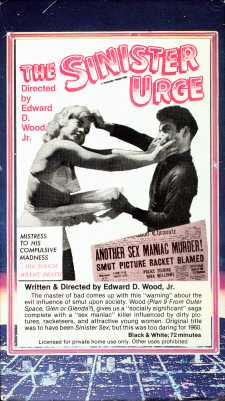 This a specialty release from Hollywood Home Theatre.

Tape features a black and white "color bar" at the beginning and end, so is clearly dubbed right off whatever master is being used.

Film image has high contrast and is extremely bright in several places. The master is clearly not the best available, as the MST3K episode had a much clearer image on the print they used.

Sound is acceptable, with few audio dropouts.

PROS: Usually inexpensive. Unedited.
CONS: Dodgy image. Tape quality questionable.
---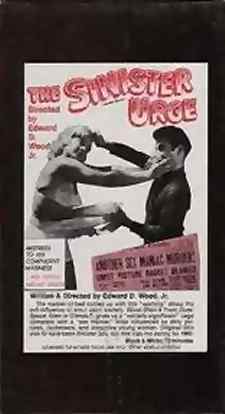 This is a version from Hollywood Home Video.
---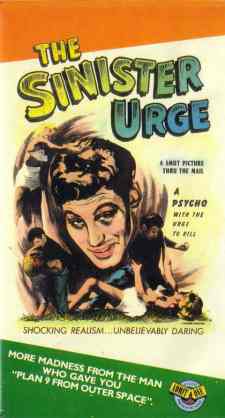 This is a version from Admit One.
---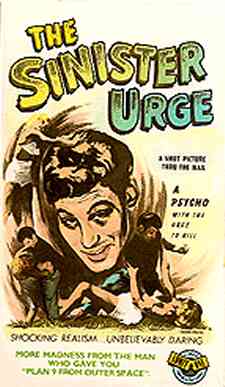 This is an alternate version from Admit One.
---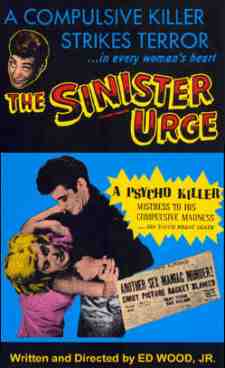 Manufacturer: Hypnotic Video
Video Format: NTSC
Comments:
---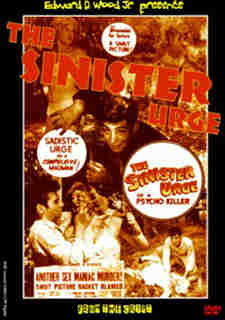 This is a UK DVD release.


---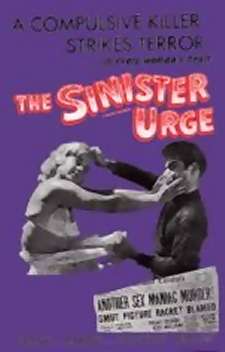 This is a DVD version from Sinister Cinema.

Sinister Cinema uses DVD-Rs, so this disc may not play in all DVD players.
---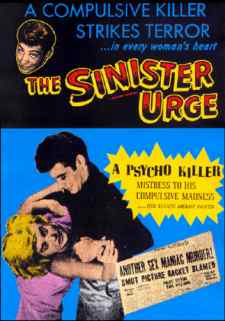 Manufacturer: Hypnotic Video
Video Format: Region1 - NTSC
Comments:
---
THE YOUNG AND THE IMMORAL
I can find no record of a mass market release under this title.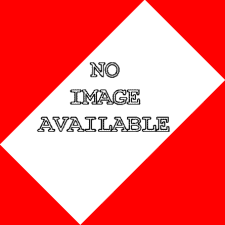 N/A
---
SINISTER SEX
Supposedly the original title before being changed for being too 'daring'. I can find no collaborating evidence of this, and The Sinister Urge never had a release under this name.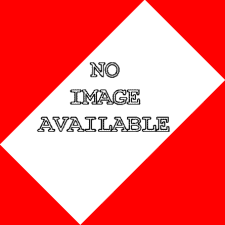 N/A
---
---

All images © their respective owners.
Images are used for review purposes only.

All other content, including (but not limited to): text, html & original graphics are © Philip R. Frey