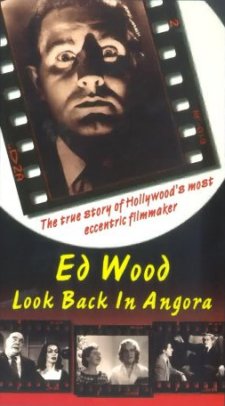 This is the regular release of Ed Wood: Look Back In Angora.

This same box was used for both the NTSC and PAL releases.

WARNING: Comes in two versions with virtually identical boxes:
Item #1481 is recorded in SP mode
Item #2151 is recorded in EP mode

PROS: Low suggested price.
CONS: Available free with another movie for only slightly more money.